Light Feminine Pink Abstract Square Canvas Print - #6 v1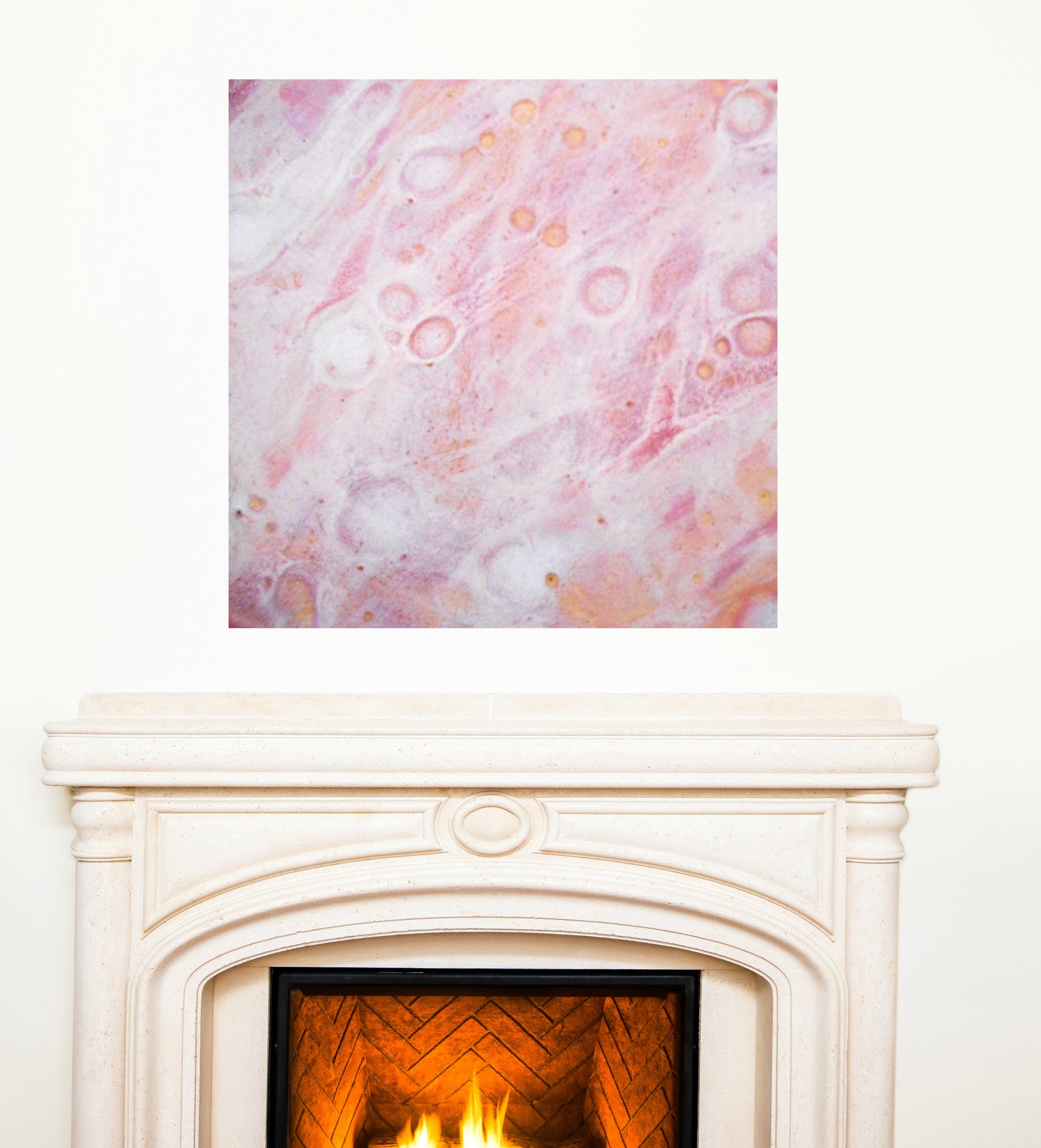 Light Feminine Pink Abstract Square Canvas Print - #6 v1
Are you looking for a way to add something light and feminine to your walls? Do you want something different?
Because that is why I designed this square pink, white and orange abstract canvas print. Printed from a closeup photograph of one of my favorite rustic ceramic sculptures it showcases the beautiful patterns and colors resulting from my unique glazing technique. This means that there is no 'right' way to hang it so you can hang it vertically or horizontally depending on your needs and desires. What makes them even more interesting is that it appears blurry up-close but crisp at a distance so that you experience them in totally different ways depending where you are looking at it.
Because I love large loft spaces I use a printer that prints in larger than normal print sizes (up to 56'' x 56'') making this print ideal for those large blank walls or long hallways that you're not quit sure what to do with. For smaller spaces it also come in 8'' x 8'' and up sizes to brighten up nooks, bathrooms, and small office alcoves.
Printed on Artisan Canvas using archival grade inks and stretched across a wooden frame, it is super lightweight and easy to hang. Because the image wraps around the 1.5 inch thick edges (a mirror image outside the US) it does not require a frame but looks beautiful and finished hung as is. Its back is professionally tapped with a wire hanger for easy hanging.
See the whole abstract canvas artwork collection.
For deliveries outside the US, visit Maggie's online store at Fine Art America.